SoundPiper
@5130.adf SoundPiper16/32 (wavetable capable)
@5130.adf SoundPiper 16
Install disk, Win 3.1x /95, Win NT 3.51 / 4.0, and OS/2 Warp drivers
Please read Dr. Jim's notes!
WARNING! Tecmar HDE+ SCSI MCA Host Adapter ALSO uses a @5130.adf! If you have mistakenly used the wrong adf, get the correct adf and save it . That gives that adf the most recent date. Run setup, choose Copy an Options Diskette. Setup will see the "new" adf and copy over the incorrect one.
In this case, the chipsets between the SCSI adapter and the sound card are dissimilar. No damage will occur. BUT with other adapters with like chipsets (two SCSI controllers, for instance) I would pull the adapter out, run Copy an Option Diskette on the "new" adf, then reinstall the card.

---
SoundPiper 16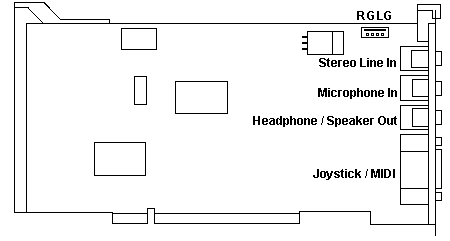 Sound Piper 16, rev 2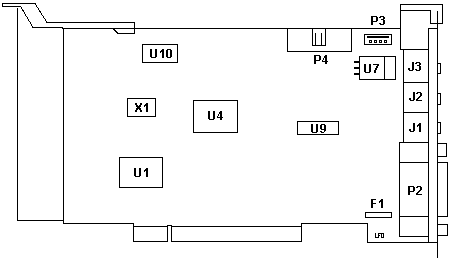 F1 Transorb
J1 Headphone / Speaker Out
J2 Microphone In
J3 Stereo Line In
P2 Joystick / MIDI port
P3 CD Rom R-G-G-L
P4 MM link???
U1 Altera EPM7096QC100-15
U4 ESS AudioDrive ES688F
U7 JRC M4201F
U9 NS LM1877N-9
U10 Yamaha OPL YMF262-M
X1 14.13 MHz?
---

AdapterId 05130h SoundPiper 16/32(tm) Adapter

I/O Port
The SoundPiper may occupy one of two different I/O port ranges
<Port 240>, Port 220, Disabled

Interrupt Level
The SoundPiper may occupy one of four different Interrupt levels
<Level 5>, Level 7, Level 10, Level 9, Disabled

DMA Arbitration Level
The SoundPiper may occupy one of three different DMA Arbitration levels.
<Level 1>, Level 0, Level 3, Disabled

Joystick Enable
The SoundPiper has an joystick interface available
<Enabled - Port 200-201>, Disabled

Joystick Wait States
The SoundPiper has a Wait-State generator for joystick accesses. The number of wait-states may be adjusted to permit some software that use the joystick to work better on the PS/2.
<2 Wait States>, 3 Wait States, 1 Wait State, 0 Wait States

ADLIB/OPL-3 Port Enable
The SoundPiper has an ADLIB/OPL-3 compatible interface available. This interface is typically used as the MIDI Synthesizer. Disabling this port may cause your MIDI playback under Windows to stop functioning.
<Enabled - Port 388-38B>, Disabled

MPU401 Port Enable
The SoundPiper has an MPU-401 compatible interface available. This interface is typically used to communicate with an External MIDI device or the Internal Wave Table daughter card on a SoundPiper 32.
<Enabled - Port 330-33F>, Disabled